Legal Online Sports Betting For U.S. Players
When it comes to legal sports betting in the United States, there are mixed views, and a variety of laws in place that all affect the way it's perceived and conducted. From the perspective of the bettor, the importance of understanding the legality of betting, especially on the Internet is an important facet. This is very true if you live in the United States. U.S. bettors will have the opportunity to bet legally online, but there are ways that you should go about it to ensure that the sites you bet on are trustworthy and legitimate. Furthermore, you want to make sure that you understand the current legal status of sports betting in the U.S.
LegalBetting.net attempts to clarify and clear up any of the murky waters that legal online betting in the U.S. has set down. And let's be honest, the laws in place at the federal level currently, certainly leave room for questions. These sports betting laws are discussed on this page, from the standpoint of what they show, how they are implemented, and the effect that each has on the sports betting industry, both online and otherwise.
Facts About Legal Online Sports Betting In The United States
⇨ U.S. residents spend more money at online sports betting sites then in Vegas sportsbooks
⇨ No U.S. residents have been arrested for simply betting on sports online - Over The Net
⇨ U.S. residents can Get Paid by online sportsbooks + have their money in as little as 2 days
⇨ Estimates show that more than 2 millions U.S. residents bet on sports online per year
⇨ Several states are trying to pass bills To Make online sports betting legal by regulating it
Is Sports Betting Legal For USA Players?
The reason that online sports betting is legal is because the websites that allow Americans to wager online are located offshore. With that said, they do not fall under the U.S. laws but knoiw that these they are licensed and regulated in other countries. Many of these sports gambling sites are multi million dollar corporations who would be located in the U.S. if the government regulations would permit it, but instead they have to give their tax dollars to small countries like Costa Rica which allow these websites to operate freely.
Although some of this may sound a little questionable, there are some great legal online sportsbooks that accept U.S. players. The best part is that many of these sites are specifically designed for the U.S. player, as evidence by the sports and betting odds that are available.
The legal betting websites that listed on LegalBetting.net are the very best of the best, and they can be trusted as much as any other type of website online. These betting sites pay out to users millions upon millions of dollars every year, and that is not changing anytime soon. Upon visiting any of them, one can expect to find all the latest betting odds, make easy deposits, get fast withdrawals, and much more.
Legal Online Sports Betting Sites For U.S. Players
Down below are the sports betting sites that the staff here uses which also meet all the criteria mentioned above. Beyond that, these legal online sportsbooks feature lines for American sports + sports leagues above those in any other country which is a clear indication of these websites' target audience. Everything from the NFL, NBA, MLB, NHL to European Football lines will be available as will lines for sports like golf, tennis, boxing, UFC, racing sports and much more - You must be at least 18 years old to join any of these websites!
Legal USA Sportsbooks For US Players
Bovada Sportsbook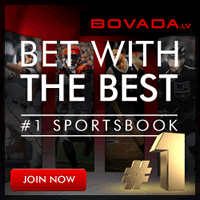 Best Sports Betting Website That Is Legal For U.S. Players
One of the best online sports betting sites for those living in the U.S., Bovada is the one sportsbook you can always count on to have fair lines. Their gaming center comes packed full of different features, including a mobile betting site, live in game betting and more than a handful of different extra features.
Bovada gives their players a little something extra when making their first deposit, a 50% to $250 match bonus. This will benefit your deposit regardless of how much you choose to add into your account as long as it is at least $20. Additionally, Bovada will run several promotions during football season for those who like to bet on NFL football and other major sports during their regular seasons.
Is Bovada Legal For U.S. Players?
Yes, however residents from New York, the state of Maryland, and Washington State are not accepted at Bovada because of some legal issues with depositing and withdrawaling money. U.S. residents from other states are welcome to join and should know that this is the best legal sports betting site online. They feature some of the fastest withdrawal times, tons of betting lines, live betting, a top notch mobile betting site and much more.
SportsBetting.ag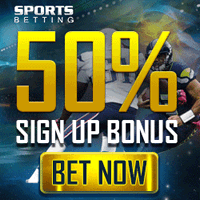 Nothing That Can't Be Bet - All Sports, USA + Foreign
It's hard to argue against a site named SportsBetting.ag, because you know what you are getting when it comes to it. This sportsbook accepts players from every state in the U.S., and has a ton of great betting lines to go along with it. Creating an account is legal for players, provided the minimum age to bet on sports for the site (18) + in their state is met.
Upon creating an account at SportsBetting.ag, American players can deposit with a Visa, American Express, cashier's check, bank wire, or a money order.
Perhaps the best thing about SportsBetting.ag is their deposit bonus, which players are able to receive on every deposit they make into their account. This lifetime bonus is worth up to $1,000 on every deposit. Visit SportsBetting.ag and create an account today, you will be happy you did.
Is SportsBetting Legal For U.S. Players?
If you live in the U.S. or any of the outlying territories, SportsBetting will allow you sign up for an account. You will need to be the legal age to bet (same age as owning credit/debit card) before wagering real money on sports.
BetOnline Sportsbook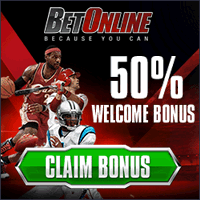 Trusted + Legit Online Betting Site Taking U.S. Players 18+
Players who choose to go with BetOnline as their preferred sports betting site will be getting one of our top sportsbooks of the last several years. We look for several key factors for sports betting sites, for which BetOnline is right at the top of the list. It's a legal sportsbook option for bettors in all 50 states of age to gamble.
Real money can be bet and won here, which goes into the account for the players on site. Not only can players deposit cash, they can also earn free cash to play with as well, that can win bets as if it were their own money they deposited. The lifetime sportsbook bonus at BetOnline entitles players to a 25% bonus capped off at $1,000 on all deposits made into an account. Visit BetOnline to take advantage of this and make wagers on your favorite sports including tons of opportunity for college football betting.
Is BetOnline Legal For U.S. Players?
Anyone that is at least 18 years old and a legal U.S. citizen can join BetOnline. They are licensed and legal where they are based + they do not discriminate against American players.
5Dimes Sportsbook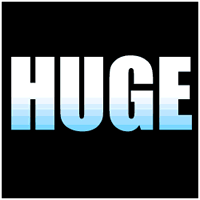 If You Are 18+ Years, You Can Bet Here Regardless Of State Age
There are a lot of good things to say about 5Dimes, but for us it comes down to a couple of things. First, is the fact that 5Dimes allows American players, and it's a legal betting option for those in the U.S. as well. But second, and most important aside from the fact about who's allowed, are the great number of sports odds to wager on.
Simply checking out the sportsbook homepage at 5Dimes and players will notice right away the different lines available. There will be many betting odds here that are unique to 5Dimes, meaning that while the sport or game might be the same, what 5Dimes chooses to form wagers on is fun and different. Be sure to check it out for yourself.
Is 5Dimes Sportsbook Legal For U.S. Players?
Yes. U.S.A. residents from all 50 states are allowed to make wagers in 5Dimes' sportsbook! It's worth noting that Maryland, Washington D.C., and residents of Washington State will not be permitted to make VISA deposits.
Best Legal Betting Sites
RANK
LEGAL BETTING SITE
USA?
RATING
TRY IT
Online Sports Betting Laws In The U.S.
There are three federal laws that have some kind of effect on legal sports betting online in the United States. They are the unlawful Internet Gambling Enforcement Act of 2006, the Federal Wire Act, and the Professional And Amateur Sports Protection Act. All of these laws affect betting in its own unique way, but as you will see, they still leave room for bettors in the U.S. to place wagers legally.
Unlawful Internet Gambling Enforcement Act Of 2006
Established back in 2006 as part of the Safe Port Act, the UIGEA targets the way in which an online gambling business in the U.S. can process monetary transactions for a bet or wager. The UIGEA effectively makes this part of the process for the site illegal, making it very hard for betting sites to process payments. And since the whole idea behind gambling is between that transfer of funds back and forth, an online gambling site cannot operate within the borders of the U.S. The UIGEA doesn't make betting illegal, it simply makes the way in which the money is processed illegal for the company. The player is not breaking any laws by depositing money or cashing a check that has been received from a withdrawal.
Federal Wire Act Of 1961 + Its Effect On Legal Sports Betting Online
The Federal Wire Act can be traced back to the 1960's to target organized crime and gambling. As of today, it's relates only to sports betting, per a U.S. 5th Circuit Court of Appeals ruling. The Wire Act is similar to the UIGEA, in the sense that it doesn't target the act of betting. The Wire Act states that no forms of wire communication can be used to process a bet. This would obviously mean the Internet as a form of this type of wire communication, effectively going against online sports betting for a site based in the U.S. However, this law is 50+ years old and is nearly impossible to apply to todays world.
Professional And Amateur Sports Protection Act Of 1992
This Act was formed back in 1992 as a piece of legislation to end betting on sports in the United States. It was passed, but certain states with a decade or longer history of legally licensed gambling in their state were granted a one-year period to apply for immunity from this act. There were four states in total that did. They were Nevada, Delaware, Oregon, and Montana. This is an Act that some want to be repealed, along with the UIGEA. All of these advocates are of course in favor of legalized and regulated gambling in the United States. To this day, this law has only stopped companies from operating on U.S. soil and has not stopped legal betting from happening.
States With Legal Sports Betting
In terms of legal land-based sports betting, the states that have legal sports betting are hard to come by. In fact, just four states can currently feature legalized and licensed sports betting. Under the Professional and Amateur Sports Protection Act, only Nevada, Montana, Oregon, and Delaware can conduct legalized forms of sports wagering. And even then, only Nevada and Delaware have opted to put that into place and offer legal sports betting. Being home to Las Vegas, everyone knows about Nevada and their sports betting. But the act of betting on sports at a land-based casino is certainly the most restricted of the main types of gambling, the other to being casinos and poker rooms.
The place where American residents are allowed take advantage of sports betting is in the online arena. Every state in the U.S. can bet sports online, because sites allow U.S. players to do so. What's banned in the United States are regulated sportsbooks in the country, but not those regulated outside of the country. PASPA also does not cover Internet sports betting, which is a reason that it can still legally be done.
There are sports betting sites offshore that players in the U.S. old enough to gamble can do so without breaking the law. They provide great betting lines, and are highly regulated by the industry.
More About Betting For Money - Making Deposits + Withdrawals
A critical aspect of the online sports betting process is the way in which players can fund their accounts. This is especially true for American sports bettors. There are specific ways that players from the United States can deposit, which every online sportsbook accepting Americans will have at least one. But don't worry, as the customer service will let you know which ways are able to be used as well.
Among the deposit methods most recommended for Americans include a credit card, Western Union transfer, Moneygram transfer, money order, and a cashier's check. These are the most common deposit options that can be found where U.S. players can legally place a wager. As far as the specific credit cards, Visa is most often found, followed by American Express. It has to do with the rate of acceptance.
When it comes to receiving a payout from a sportsbook, there will be some different options. This is also important for those who do choose a credit card route, because another method will need to be chosen to receive a withdrawal. Most often, checks by the mail or courier can be found. Other deposit methods include a wire transfer, bank wire, money order, or cashier's check in most cases. The important thing to take note of with payouts concern withdrawal fees, and the length of time that it takes to receive. Different methods are accompanied by different amounts.
The Future of Legal Sports Betting In The U.S.
When it comes to predicting the future of legal sports betting and online gambling in the United States, it's very difficult to do. There are different bills being presented all the time to the politicians and all we are waiting on is the right one to pass. It is simply a matter of time at this point before all types of online gambling is legal in the U.S., including betting on sports atsome of the best US online sportsbooks and other regulated sites.
If you are an advocate of online sports betting or gambling in general, you should also pay particular attention to what is transpiring in New Jersey. We alluded to this towards the top of the page about the 10-year period where the state government will regulate it, with the expectation of revenue to be significant. Governor Chris Christie has long been an advocate of legalized online gambling, and his state now appears to be spearheading the charge.
There has also been some talk about repealing the UIGEA and PASPA, though there are currently no plans in action to do so. This would be from those wanting the complete legalization and regulation of regulated online gambling across the United States, possibly including legal online sports betting. This doesn't look like it will happen anytime soon though, but a successful stint from New Jersey will definitely give gambling advocates more to stand on.
Keep checking back with us here at LegalBetting.net for the latest news and advice about online sports betting in the United States. The laws are changing faster then ever and we intend on keeping you informed.