Legal College Football Betting
Arguably the most exciting regular season in any sport is that of college football. It's because each game is almost like a playoff game, where one loss on the season could be the difference between a shot at a national championship, and just another bowl game. To make things even more exciting though is the ability to bet legally on NCAA football. This always adds a little fuel to the already burning fire of excitement.
Legal college football betting online is one of the best ways to place a wager on the sports, with many sites open to a variety of bettors for maximum exposure. Because of the fact that licensed land-based sportsbooks occur in only two states, the vast majority are going to be looking for other opportunities.
Is It Legal To Bet On NCAA Football Games?
We touched upon this area in the introduction, and we want to talk about it because there are some potential misconceptions about what can be bet legally and what cannot. Betting on college football is legal to do in certain situations. The first situation is a wager placed at a land-based sportsbooks. Here though, there are just two states in which this can be done. That would be Nevada (Las Vegas obviously), and Delaware. Both states do sports betting different as well.
Secondly, bettors can place legal NCAA football wagers online through the use of sports betting sites. But what you should know is that online sportsbooks are banned in the United States. The legal offshore sites in which betting can be done are found elsewhere. They are very easy to access though, and to make a real-money bet.
Legal College Football Betting Sites
Betting on college football can encompass plenty of potential wagers that can be made. Obviously the games and week-to-week matchup might be the biggest pool of lines, but there are things outside of those as well. Perhaps no two betting sites cover college football odds better than the ones you are about to read about further below.
Bovada Sportsbook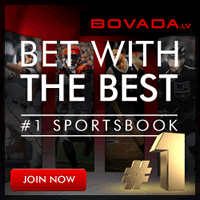 Odds To Win National Championship, Heisman Trophy + Others Available All Season
How well does Bovada cover college football? Visit the site at any point in the offseason and check in on Heisman trophy odds and BCS Championship betting lines, though that will soon switch to college football playoff championship odds. No matter when you check out Bovada, there will be some legal NCAA football wagers to make. And when it gets into the regular season then you are really in for a treat.
Bovada is our favorite sports betting site to place wagers on college football at for many reasons, led off by the fact that it is legal to do so, combined with the sheer number of betting lines available. We suggest that you visit Bovada today, and see which lines interest you.
SportsBetting Sportsbook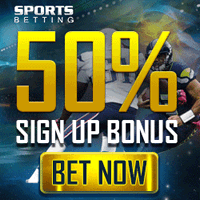 Week 1 College Football Lines Available In The Spring; Big Games Too!
Legal betting on NCAA football is widely available at SportsBetting. Among the many sports covered on site, college football certainly gets a great amount of attention as one of the most popular sections in the sportsbook. Just about every college football game each week is covered, even if the game you are looking for is not in the Top-25.
College football bets on the point spread, moneyline, and over/under point total are available for each matchup, but it also extends into the realm of prop wagers. Both player and team prop betting odds are found by the dozens here, so you can feel confident knowing that this sportsbook covers all NCAA football betting angles.
Best Legal NCAA Betting Sites
RANK
LEGAL BETTING SITE
USA?
RATING
TRY IT
More Stuff You Need To Know Before Betting On College Football Games
We recommend that you definitely check out the betting lines to make sure they are what you are looking for with what you have in mind to bet. From there, the sportsbook itself should be somewhere that you are comfortable with. The aspects discussed below come from our experience in getting started with a new account.
Getting Started: How To Find The Right Betting Site + Prepare To Wager
The best advantage that you as the bettor have over the betting sites is the selections. The sportsbooks are trying to get you to place bets with them; you are the one with upper-hand and can look for what you want.
Assuming you find a sportsbook that you like, the first step in the process of getting started would be to make an account with them. To sign up for a new account should take just a couple of minutes to do, in which information validating your identity and correct information is put in.
At sportsbooks like these, you will be betting real money, for which deposits are required to make a bet. Different options will accompany you with different sites, so it's always important to find out the deposit methods before signing up to make sure you have at least one to use from there. And for receiving payouts, the process is quite similar as well. Different choices will be presented, so it's always nice to have a plan for when you do withdrawal later on down the line.
Other Sports You Can Legally Wager On:
Legal college football betting sites can be fun to use during the season, but with just 12 or 13 games depending on if teams make bowls during the season; it's certainly not on the level of wagering opportunities like basketball, hockey and baseball. For when the games are not in session and you are interested in other leagues, check out the different pages that we have as resources on site covering these other sports.